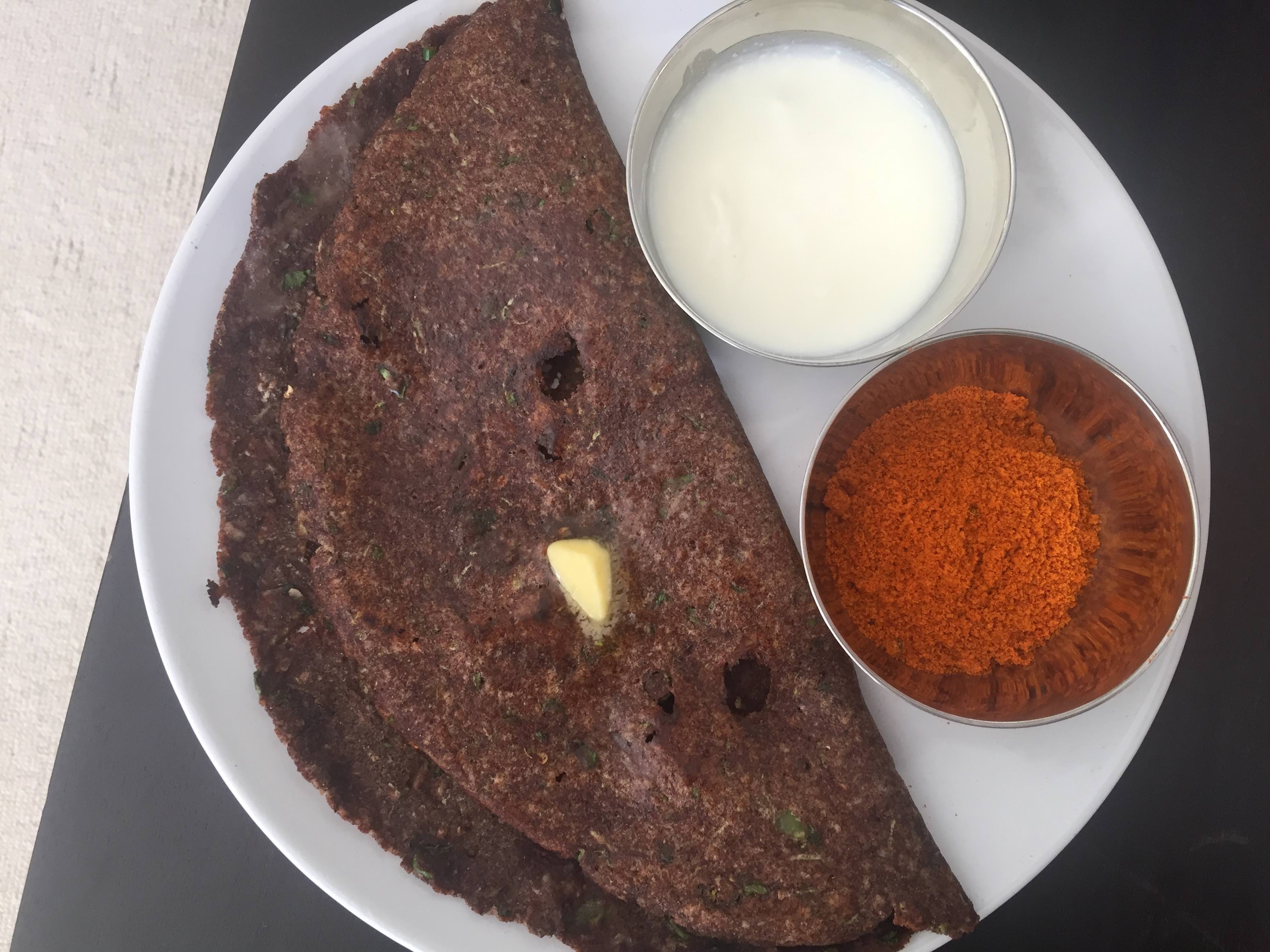 Gluten free ragi rotti is a very healthy option for breakfast. Here I have mixed cucumber with ragi and prepared cucumber ragi rotti.
You can also add other vegetables but I have added only one as I wanted cucumber flavour to dominate and along with ragi, you get a very mild flavoured, soft rotti. You can also add curd or yogurt for extra softness but it is an option as cucumber itself gives a rotti soft texture.
Here is the recipe for chutney pudi Chutney Pudi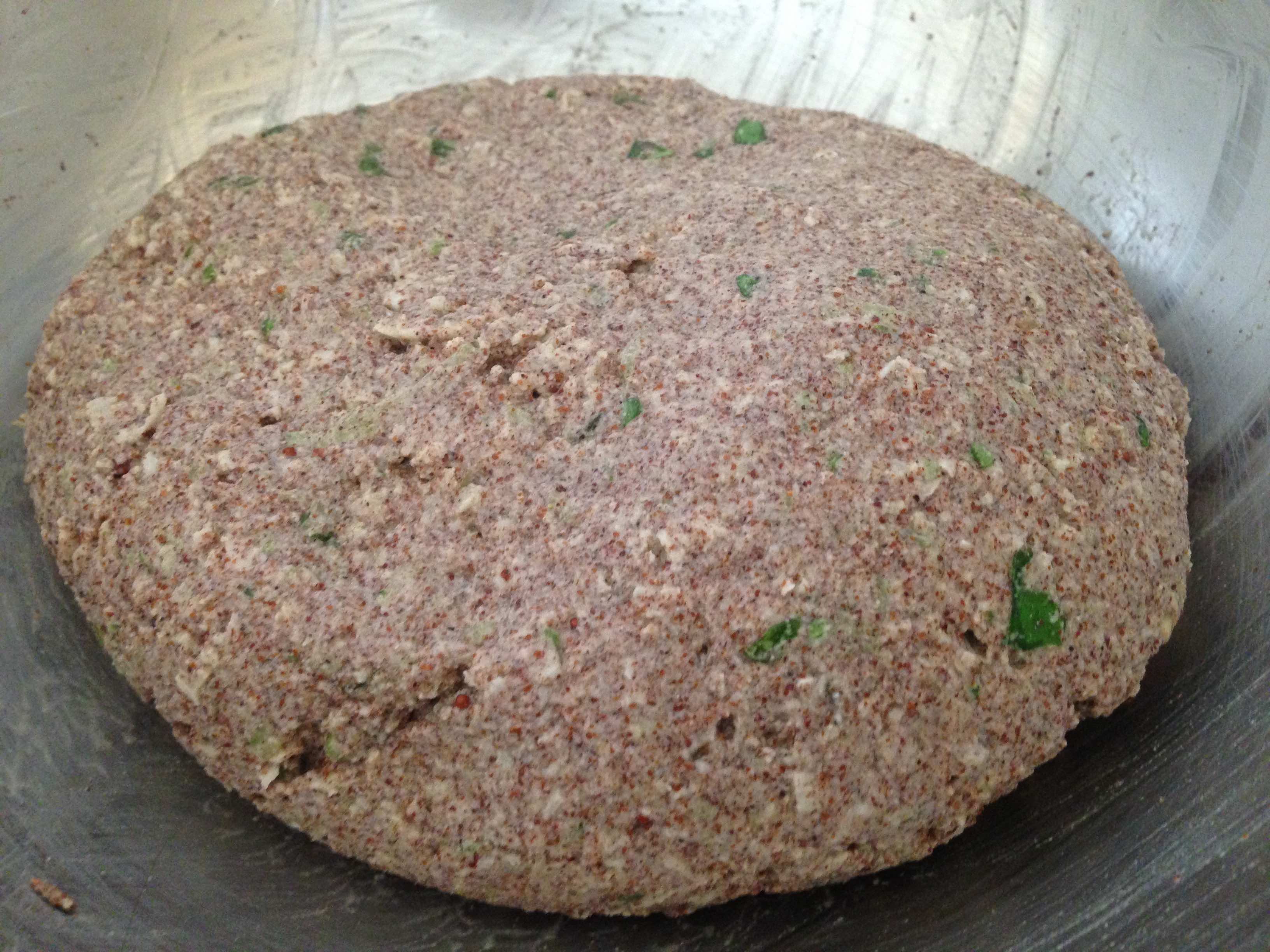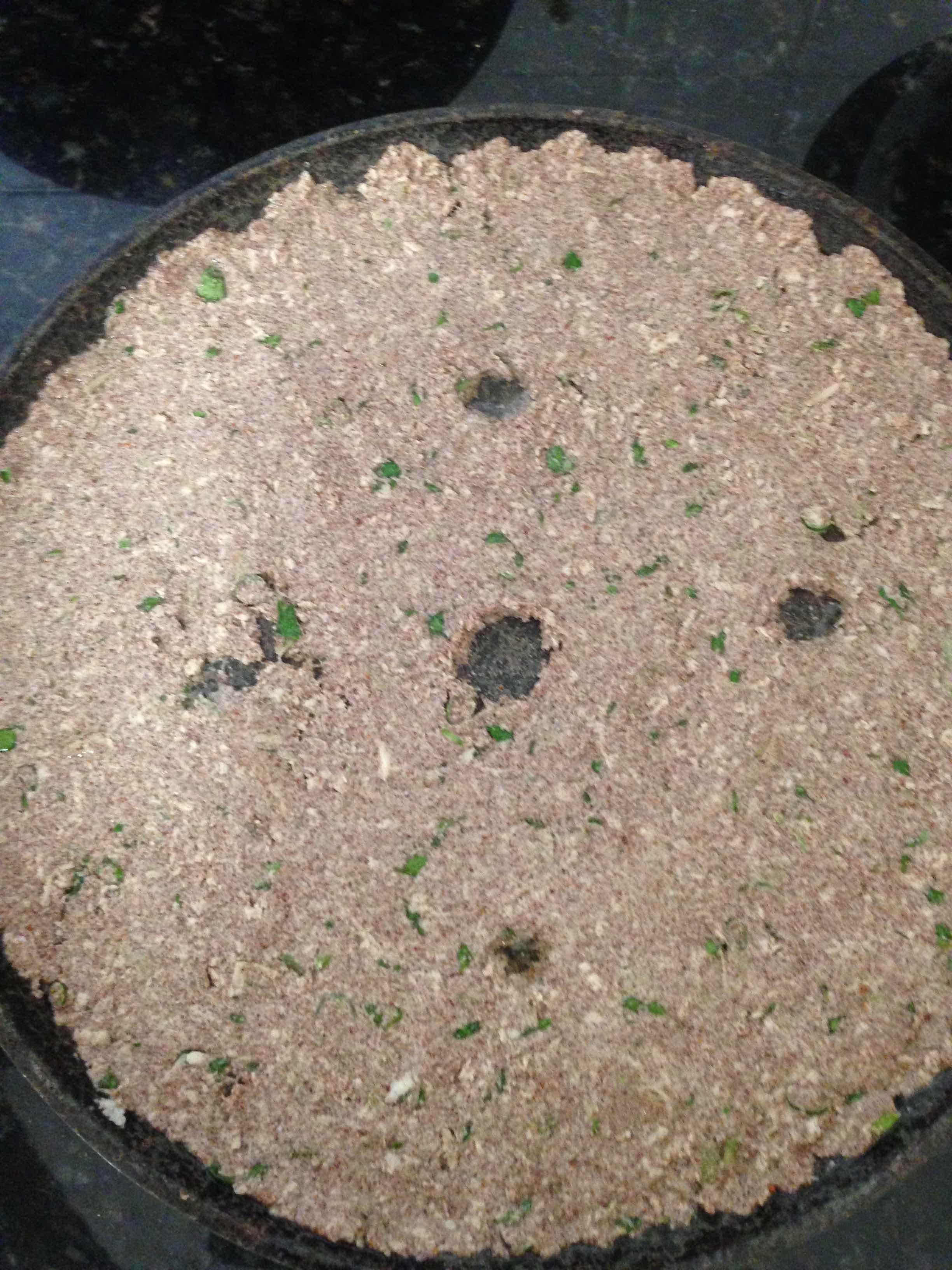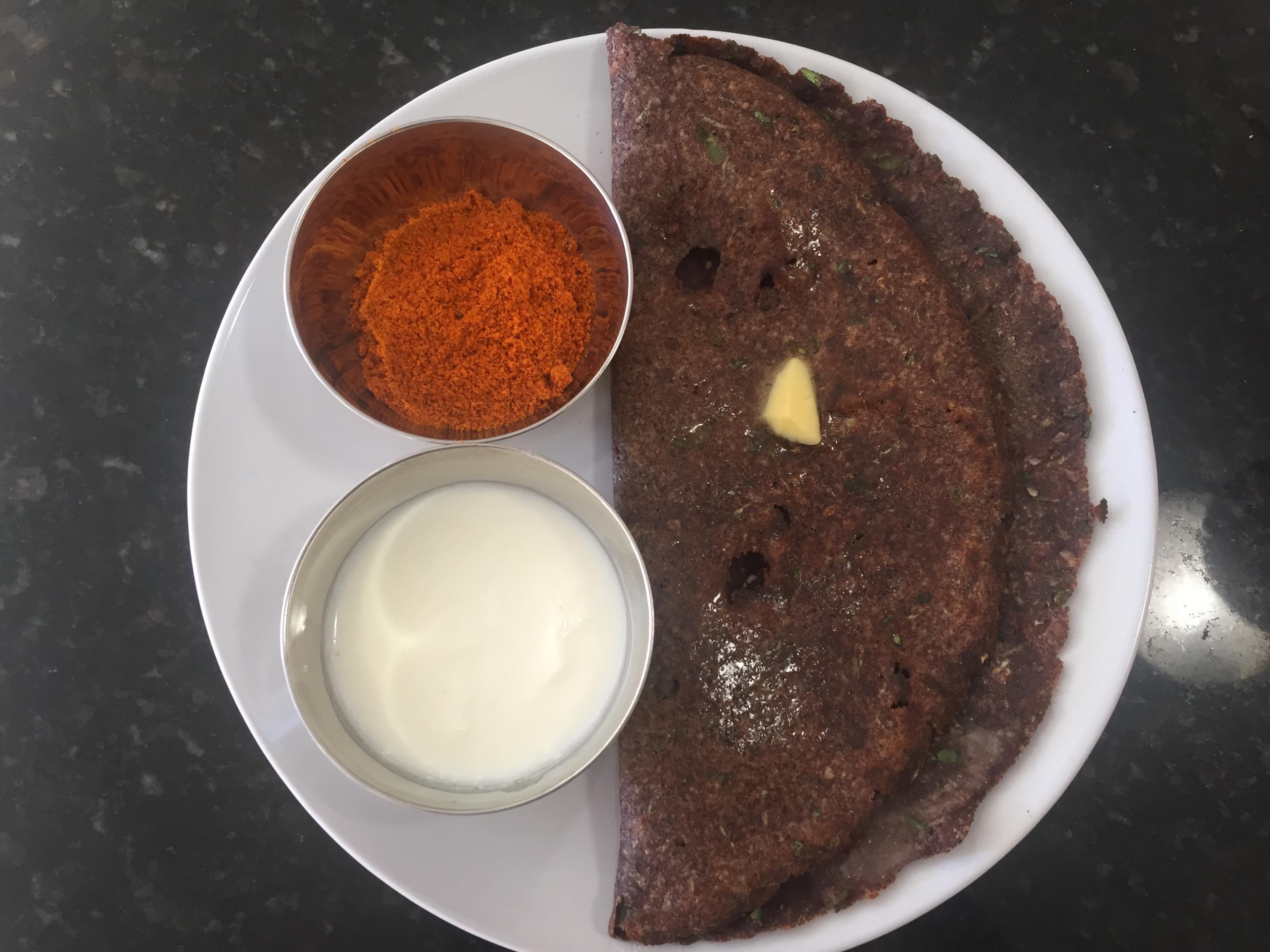 2 people

10 hours

15 mins
Ingredients
Ragi or nachni flour- 1 cup
Cucumber- 2(medium size)
Green chillies- 4(spicy one's)
Cumin seeds- ½ tbsp
Coriander leaves- 2 tbsp finely chopped
Fresh coconut- ¼ cup
Salt- According to taste
Oil- for cooking rotti
Water if required
Directions
In a mixing bowl, add grated cucumber. I have taken normal cucumbers, you can also take mangalore cucumber or apple cucumber. Also the amount of ragi flour depends on the quantity of grated cucumber, here I had to use 1 cup of ragi to make a dough.
Add finely chopped green chillies, cumin seeds, fresh coconut, coriander leaves, salt to grated cucumber and mix well. Now cucumber would have released water. Slowly start to add ragi flour and mix it completely. Add water if necessary otherwise cucumber water would be enough to form a dough.
I had to just sprinkle water to form a soft dough.
Now take a small amount of dough, maybe the size of a small mandarin to make rotti. I have directly prepared rotti on tawa as I already mentioned in my akki rotti recipe you can use parchment paper or banana leaf.
Prepare rotti in the shape of a circle and make hole in the middle for even cooking.
Now cook rotti on a medium flame with the lid closed till done.
Serve ragi cucumber rotti with any side dish you like. I have served with homemade chutney pudi and curd.
More delicious recipes
This one of the many fanastic recipes available on this blog