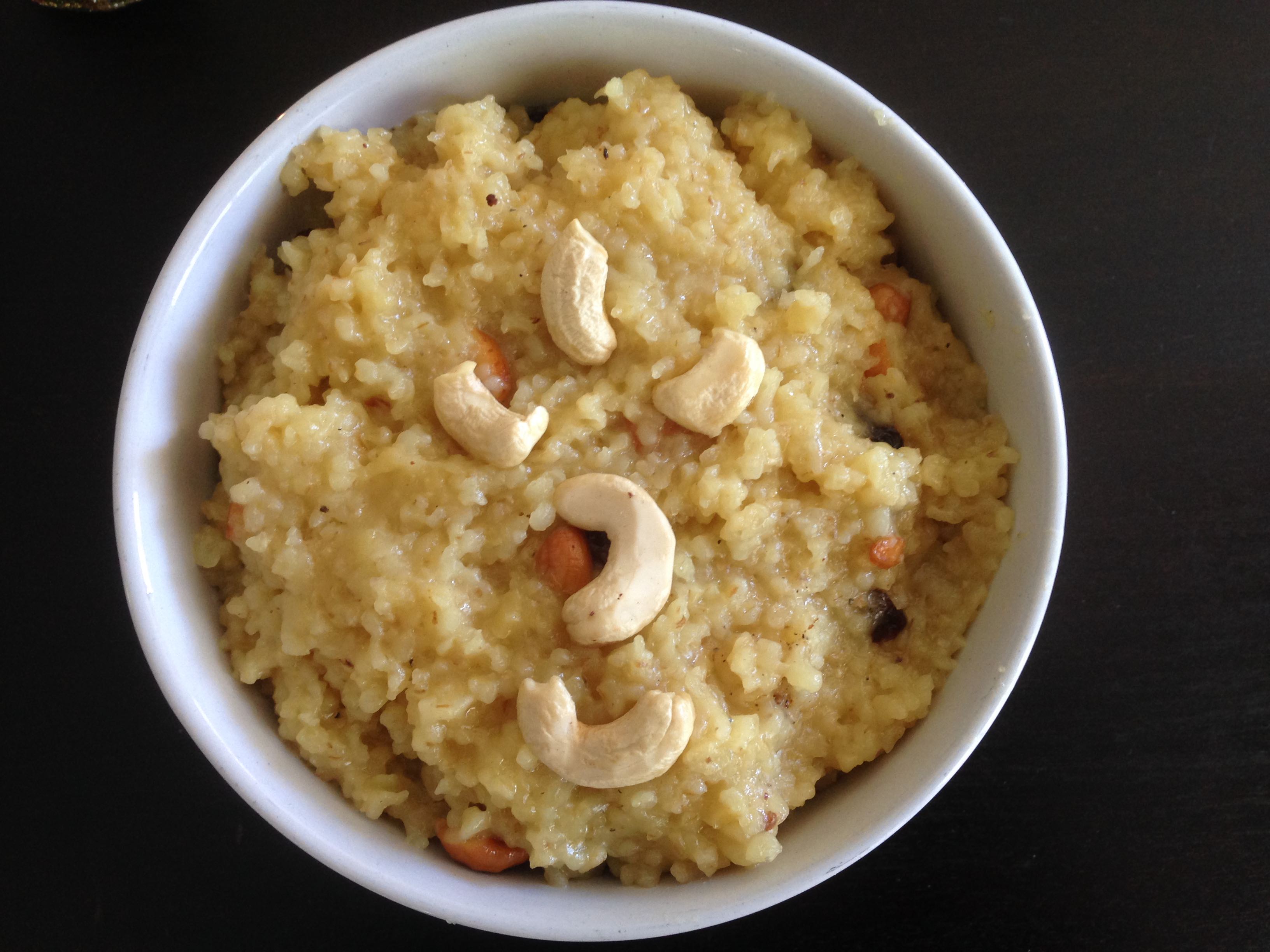 A very simple and easy to prepare dessert. Made with broken wheat, jaggery, ghee, you can prepare this during any festival to offer naivedyam to god or when you have a craving to eat sweet.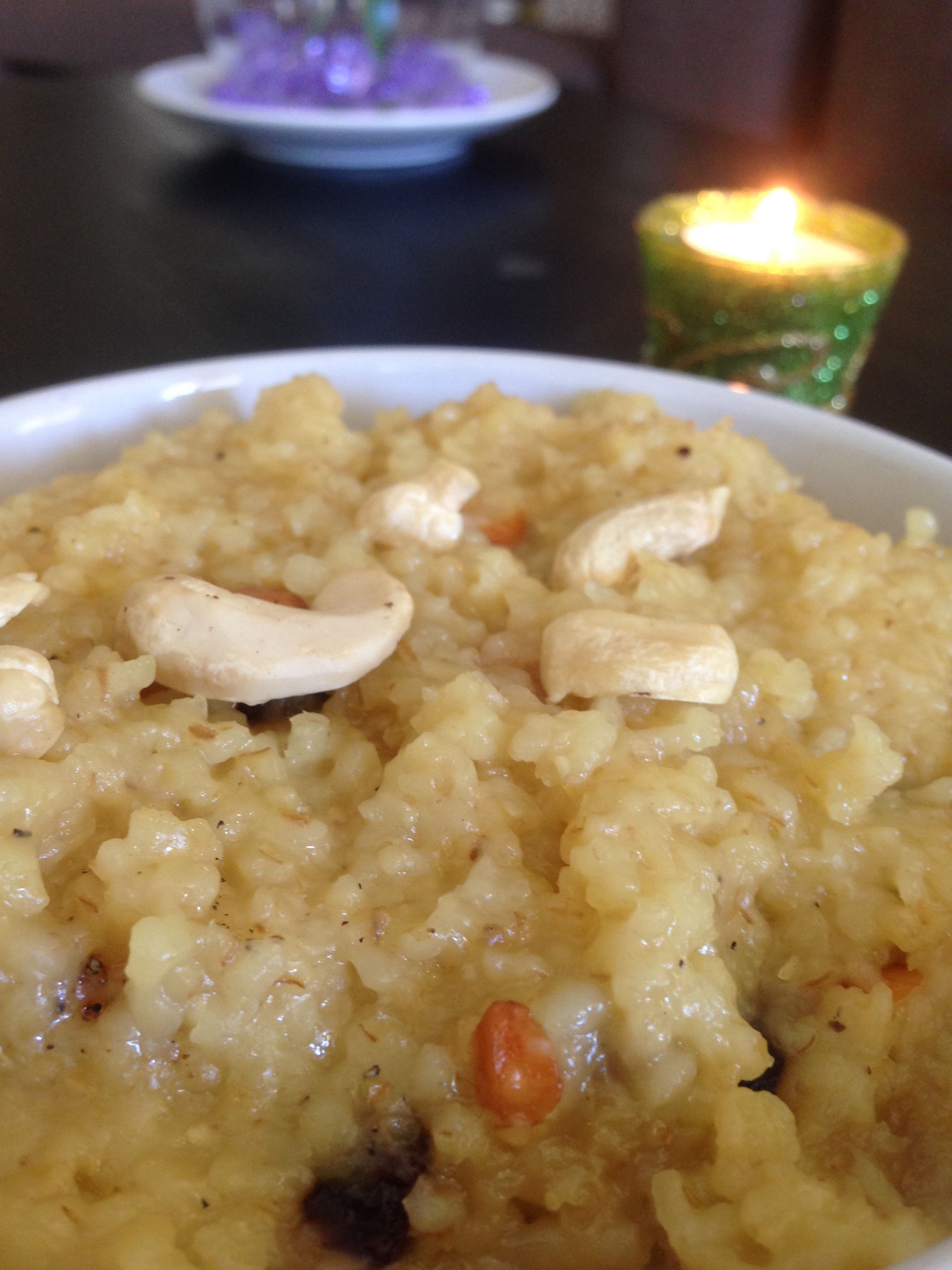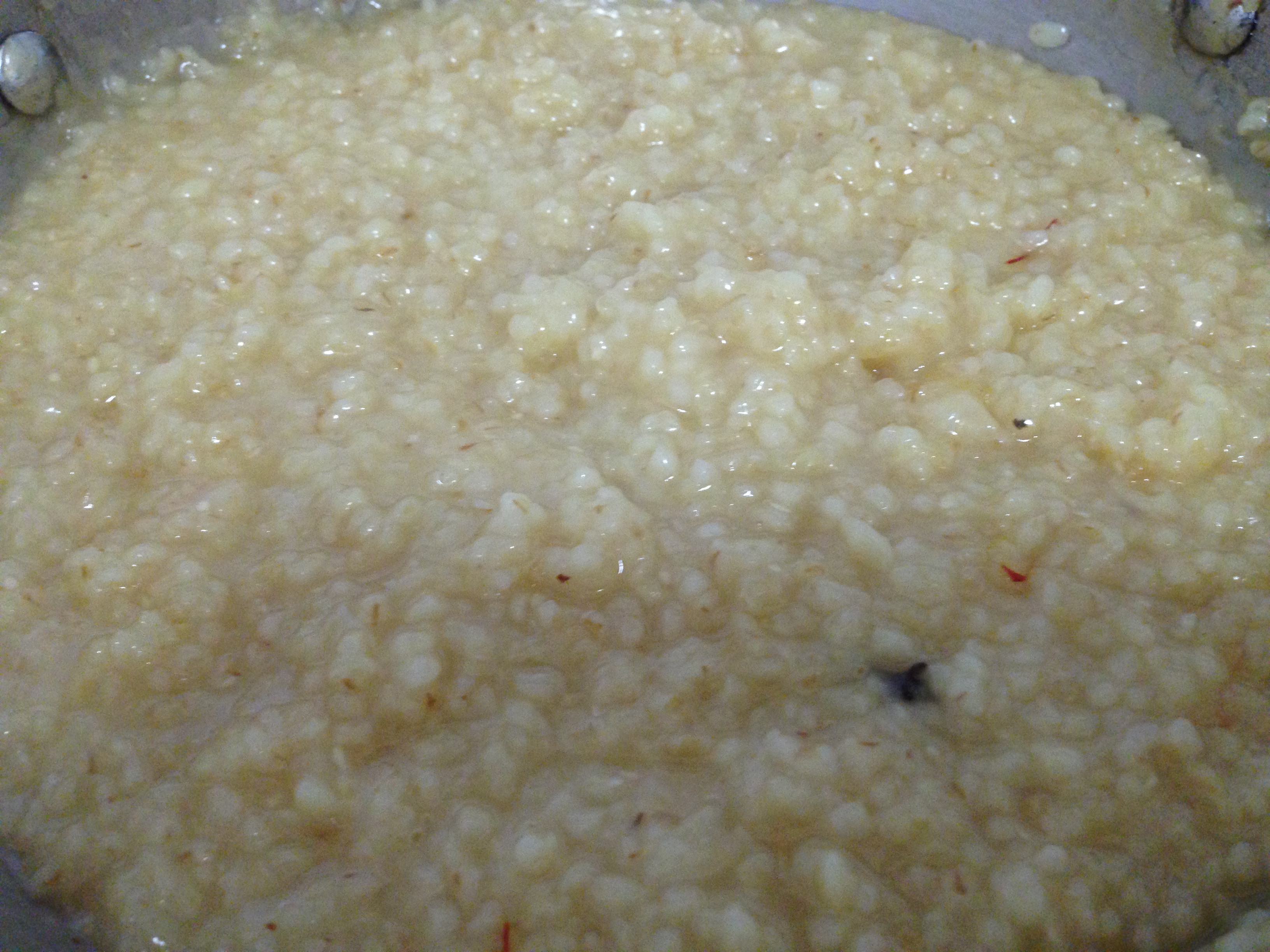 Ingredients
Godhi Nuchu( Godhi thari, godhi odukalu, broken wheat)- 1 cup
Jaggery- 1 cup
Ghee- 4 to 5 tbsp
Cashews- ½ tbsp
Raisins- ½ tbsp
Cloves- 2
Cardamom powder- ½ tsp
Water around 4 cups
Directions
Wash one cup of broken wheat, add it to the cooker. To this add 3 cups of water, ½ tbsp of ghee and cloves. Let it cook for 3 to 4 whistles and allow the cooker to cool.
In a pan add 1 tbsp of ghee and fry cashews and raisins. On the other side take a small vessel and add 1 cup of jaggery and around ¾ th to 1 cup of water.
Allow the jaggery to melt. I have taken 1 cup of jaggery as we like mild sweet, you can also take 1 ¼ th cup. Just melt the jaggery, we do not need string consistency. We are doing this procedure to remove the impurities from jaggery. If you know that jaggery you are using is pure then no need to do this procedure.
Now in the same pan in which you fried dry fruits, add the cooked broken wheat to the leftover ghee.
Strain the melted jaggery to the broken wheat and keep mixing. Otherwise it will stick to the bottom of the pan. Keep adding ghee in regular intervals.
Keep stirring until broken wheat and jaggery is completely combined. When you touch sajjige, you should not feel the stickiness.
Last add fried dry fruits, cardamom powder and mix it properly.I have added saffron also for more flavour.
Serve hot, sajjige will become thick when it becomes cold. It tastes awesome when it is hot.
Godhi nuchina sajjige or broken wheat sajjige is ready to be served. You can add more ghee if you want, we prefer little less so I have added 4 tbsp.
You can take sugar instead of jaggery.
More delicious recipes
This one of the many fanastic recipes available on this blog