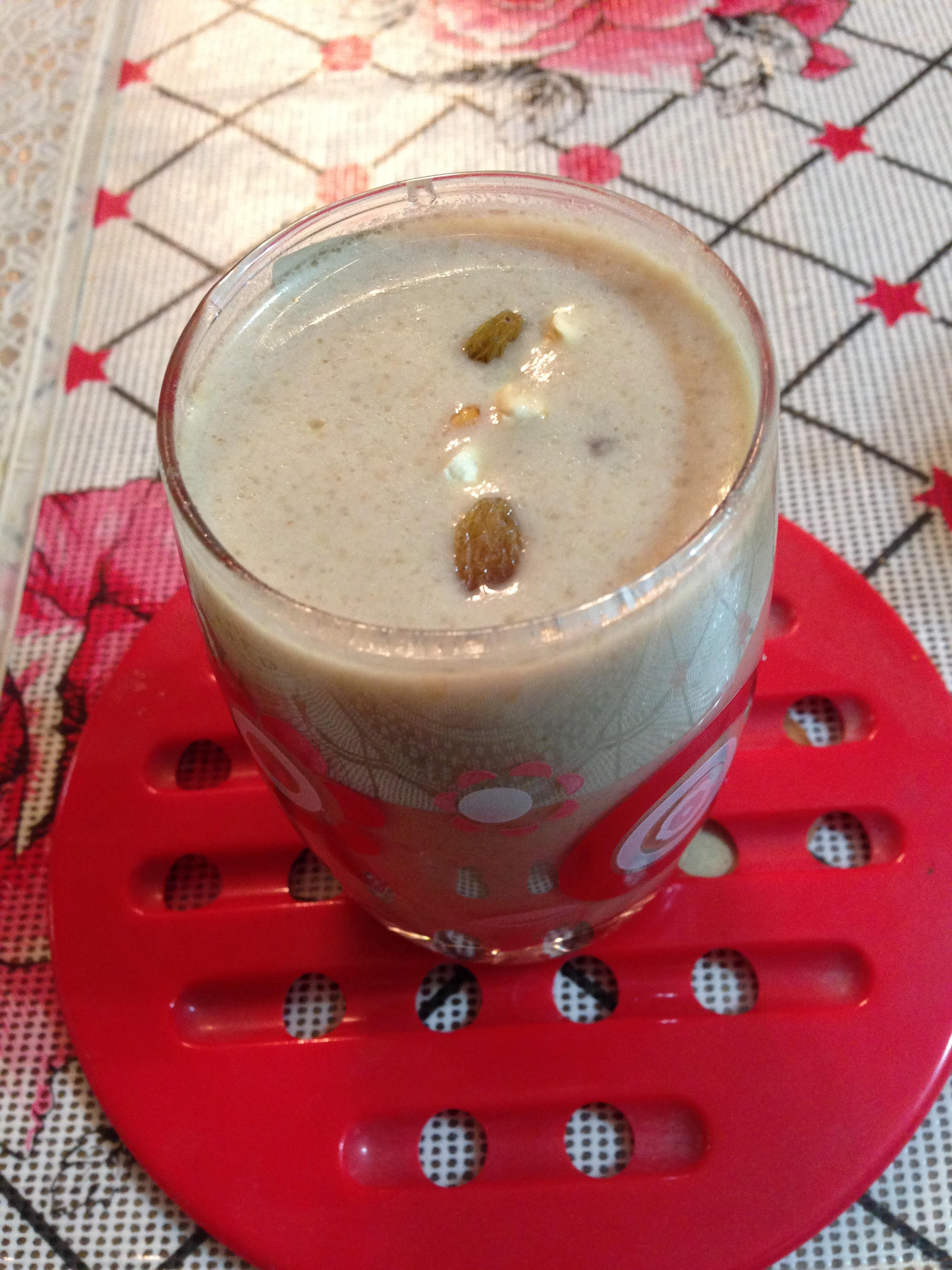 A authentic south indian sweet dish or kheer made out of khus khus or poppy seeds(in kannada its called gase gase) is natural coolant and cools our body from heat .one teaspoon of poppy seeds is enriched with measurable amounts of calcium , zinc ,phosphorus and iron . ,a very healthy and tasty dish ..it is prepared during almost all the festivals and also during special occasions because a indian meal is incomplete without kheer.
2 Glasses

5 minnutes

20 minutes
Ingredients
Khus khus(poppy seeds)- 1 tbsp
Raw rice - 1 tbsp
Jaggery - 1 cup
Freshly grated coconut - 1 cup
Water - 2 to 3 tbsp
Soaked Cashews - 5 to 6
Dry fruits - 1 tbsp
Ghee - 1 tbsp
Cardamom powder - ¼ th tsp
Directions
In a small pan add ½ tbsp ghee and allow it to become hot, when the ghee is hot add the raw rice and roast it for 1 min and then add gase gase (poppy seeds,khus khus) and fry it till the rice and the poppy seeds starts to crackle ( don't over roast them then you will get a burnt smell in kheer )
Allow the mixture to cool, in the same pan add the remaining ghee and fry the dry fruits almonds , cashews and raisins in order as almonds take longer time to get fried and then keep it aside .
Now grind coconut , soaked cashews (in warm water or milk ,it's optional but enhances the taste of kheer), roasted raw rice and poppy seeds mixture to a smooth paste using required amount of water.
In a pan add jaggery and 2 tbsp water and allow the jaggery to melt completely .
Strain the jaggery syrup ,now add the grinded mixture to the jaggery syrup and allow it boil.
Keep stirring as it has raw rice in it and it will stick to the pan ,let it boil for 10 to 15 mins (at this time you can taste and check for sweetness if more jaggery is required you can add it and allow it to boil for some more time)
Add roasted dry fruits and cardamom powder and switch off the gas.
Let it cool for sometime and then add ½ cup of milk ( don't add milk when it is hot then milk may curdle as it has jaggery in it )
Enjoy the healthy payasa hot or cold .
Alternatively you can also soak raw rice and khus khus for half an hour in water and follow the same method.
More delicious recipes
This one of the many fanastic recipes available on this blog