Paratha's are everyone's favourite either it is aloo, gobhi or paneer. Hot paratha with a dallop of butter and curd, yesss isn't it mouth watering. These parathas can be relished for breakfast, lunch or dinner.
In my house all are paratha lovers. My husband loves aloo paratha so much that he can have it thrice in a day. But yes, if you are on a diet this is not recommended.
So in my weekly menu, I plan for a paratha either it can be breakfast, lunch or dinner for one day.
Paneer paratha is easy to prepare and gets ready in a jiffy if you have paneer ready at home. I prefer making paneer at home but you can also use store bought paneer.
Paneer or cottage cheese is a very good source of protein especially for vegetarians. Apart from this it also helps to keep our stomach full for long time. It keeps you active for long period of time.
Now let's check the recipe.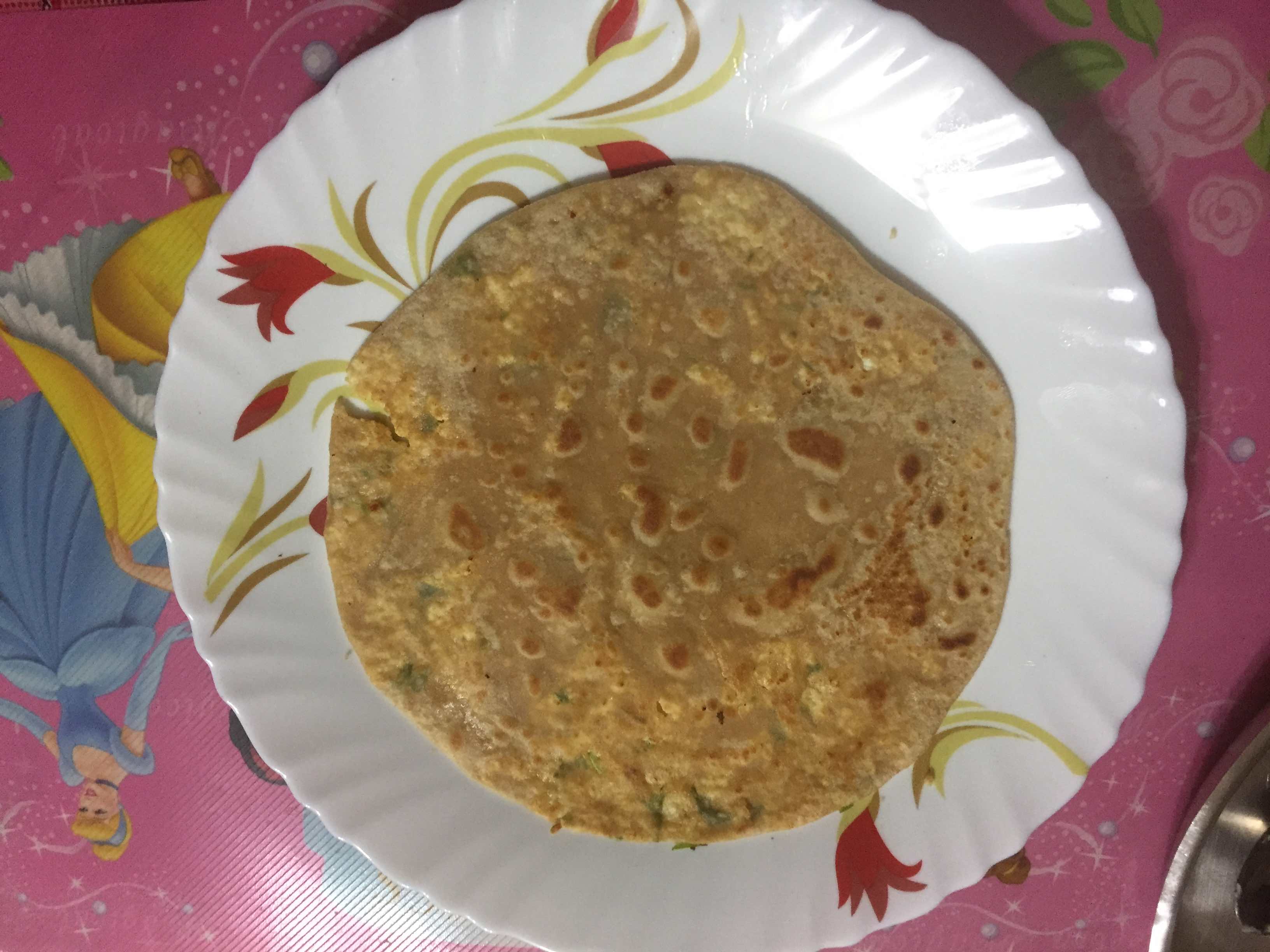 Ingredients
Wheat flour - 1 cup
Salt - ¼ tsp
Oil - ½ tsp
Water as required
Paneer - 200 gm
Red chilly powder - ½ tbsp
Coriander powder - ¼ tbsp
Salt
Coriander leaves - 2 tbsp
Directions
Take wheat flour in a bowl add oil, salt and water and knead the dough as we do for chapathi and keep it rest for 20 mins.
For paneer stuffing crumble paneer, to this add salt, red chilly powder, coriander powder and coriander leaves and mix it well.
Roll dough into a small chapathi and keep the stuffing.
Roll it into round paratha. Make is as thick or thin as your want. Place paratha on tawa and cook it using oil on both sides.
Hot paneer paratha is ready to be served.
More delicious recipes
This one of the many fanastic recipes available on this blog