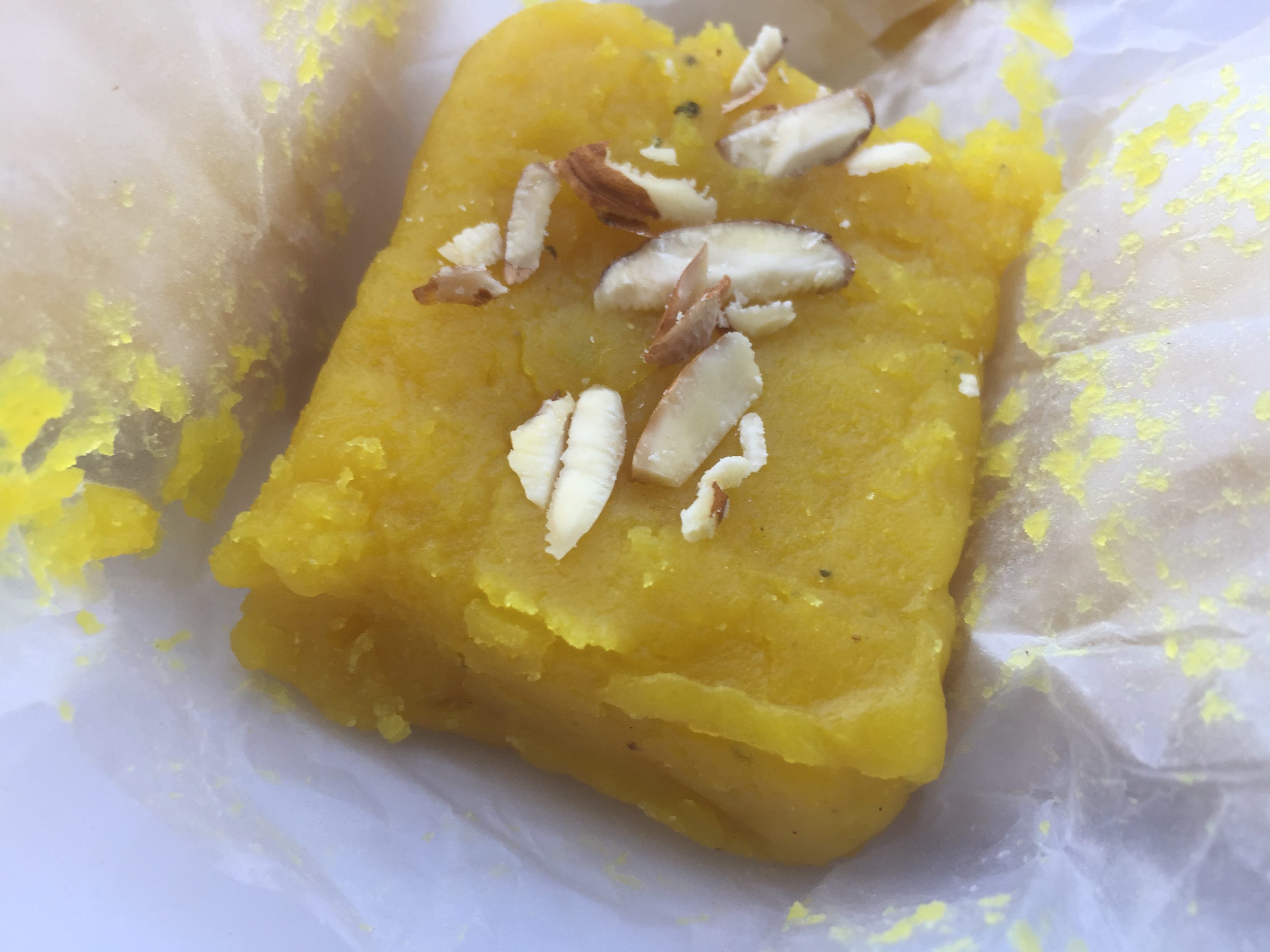 People from namma bengaluru can never forget a walk in lalbagh and breakfast in MTR. Hot Masala Dosa, strong coffee and ghee filled Badam or Almond Halwa is always mouthwatering. There are many places where you get pure and fresh Badam Halwa but homemade is always best. Here in the pictures I have presented Badam Halwa like we get in a hotel named upahara darshini or UD in Bengaluru.
Badam Halwa is one of the finest and richest desserts, each bite is so flavourful, leaving you wanting for more and more. Made with very less ingredients, preparation time is also less. Let's see how to prepare badam halwa. This serves 3 people.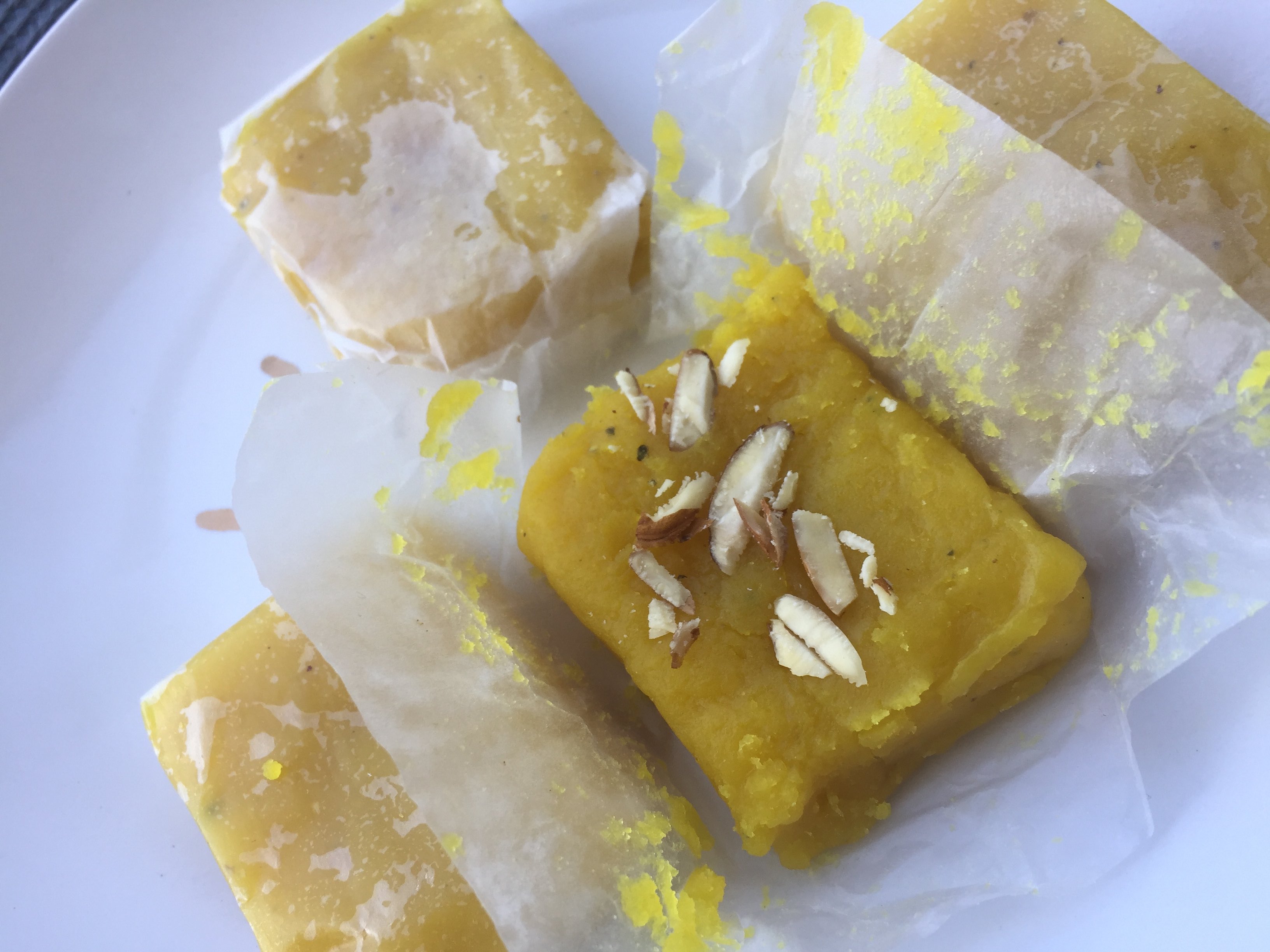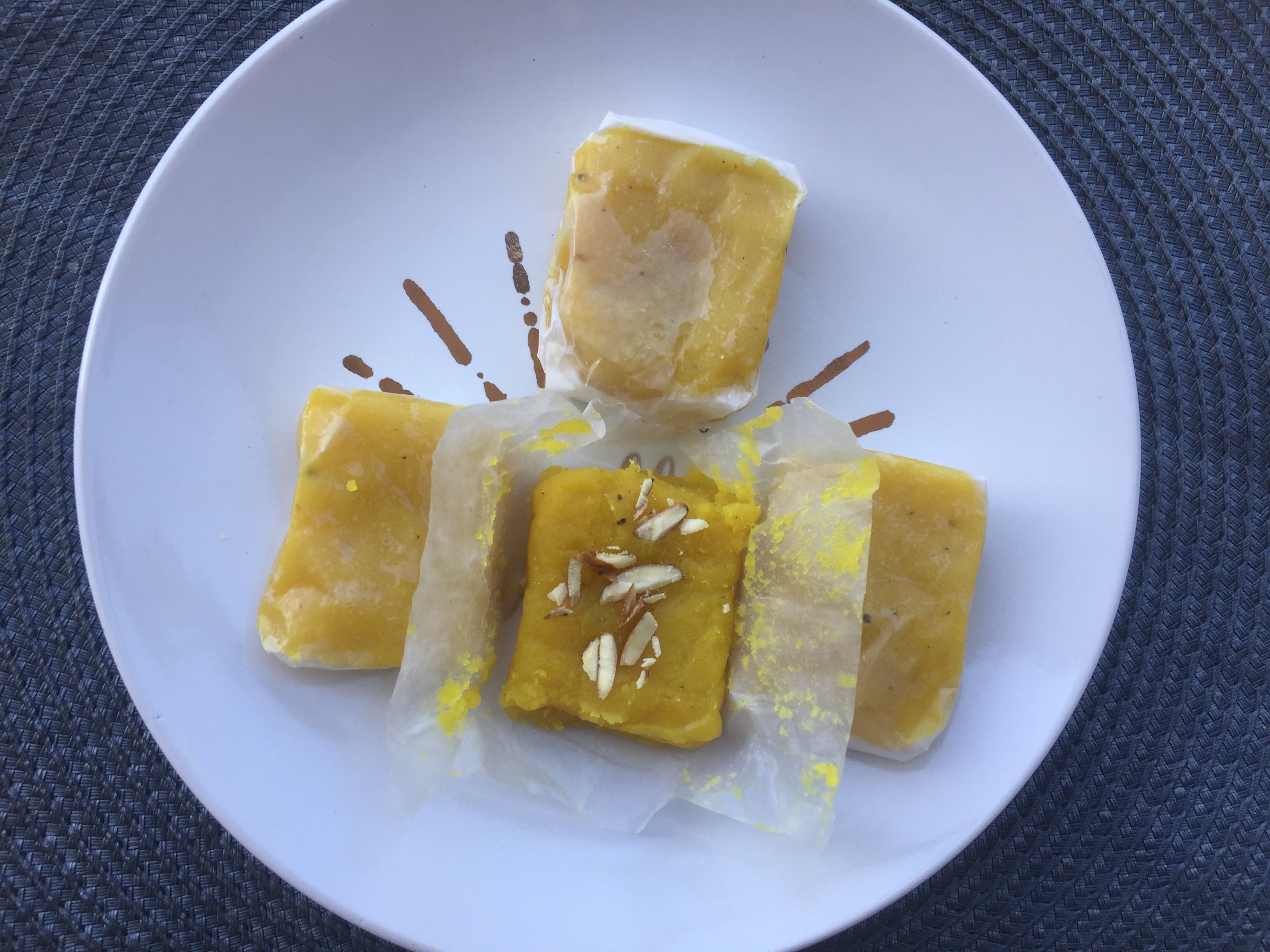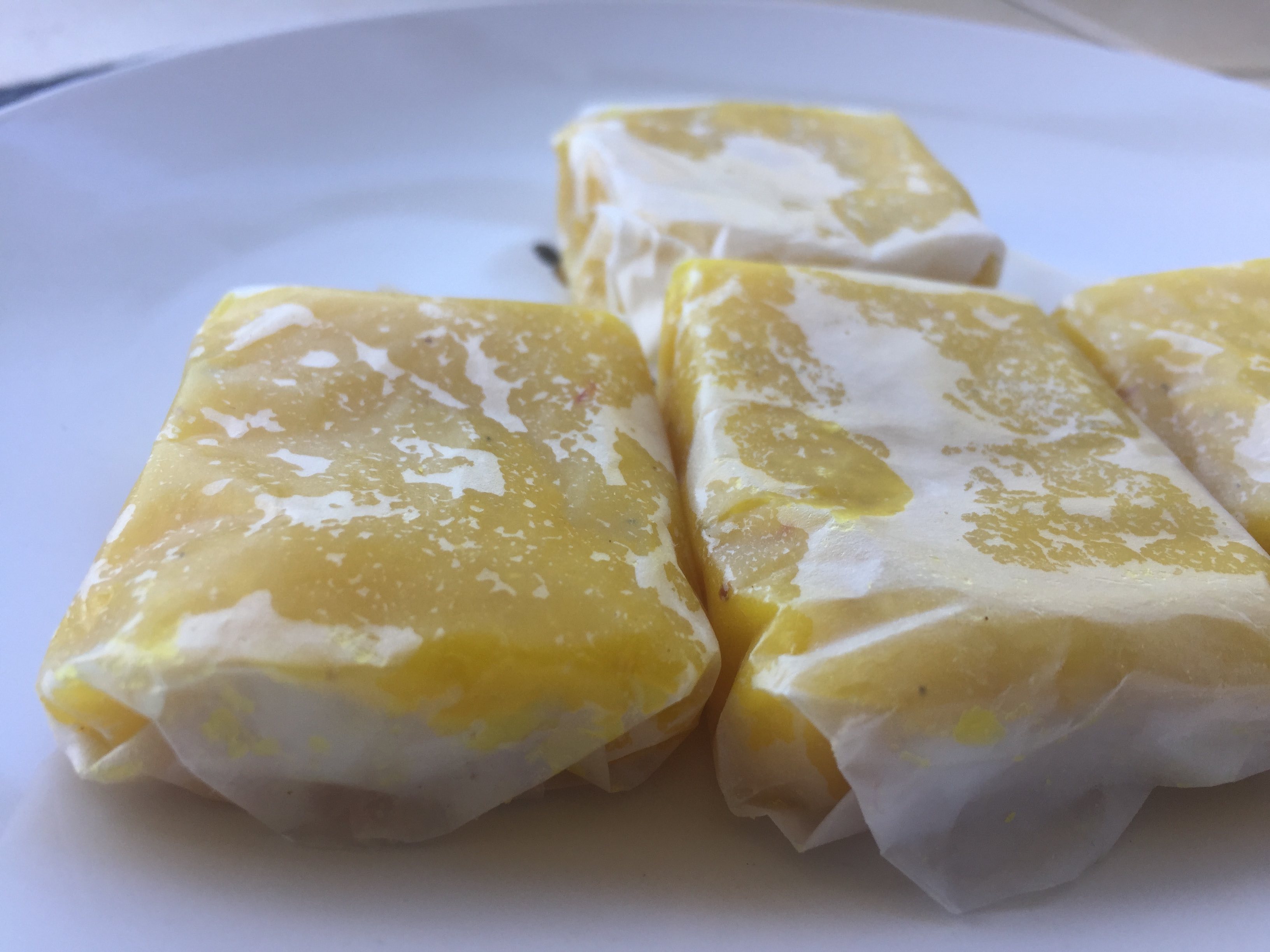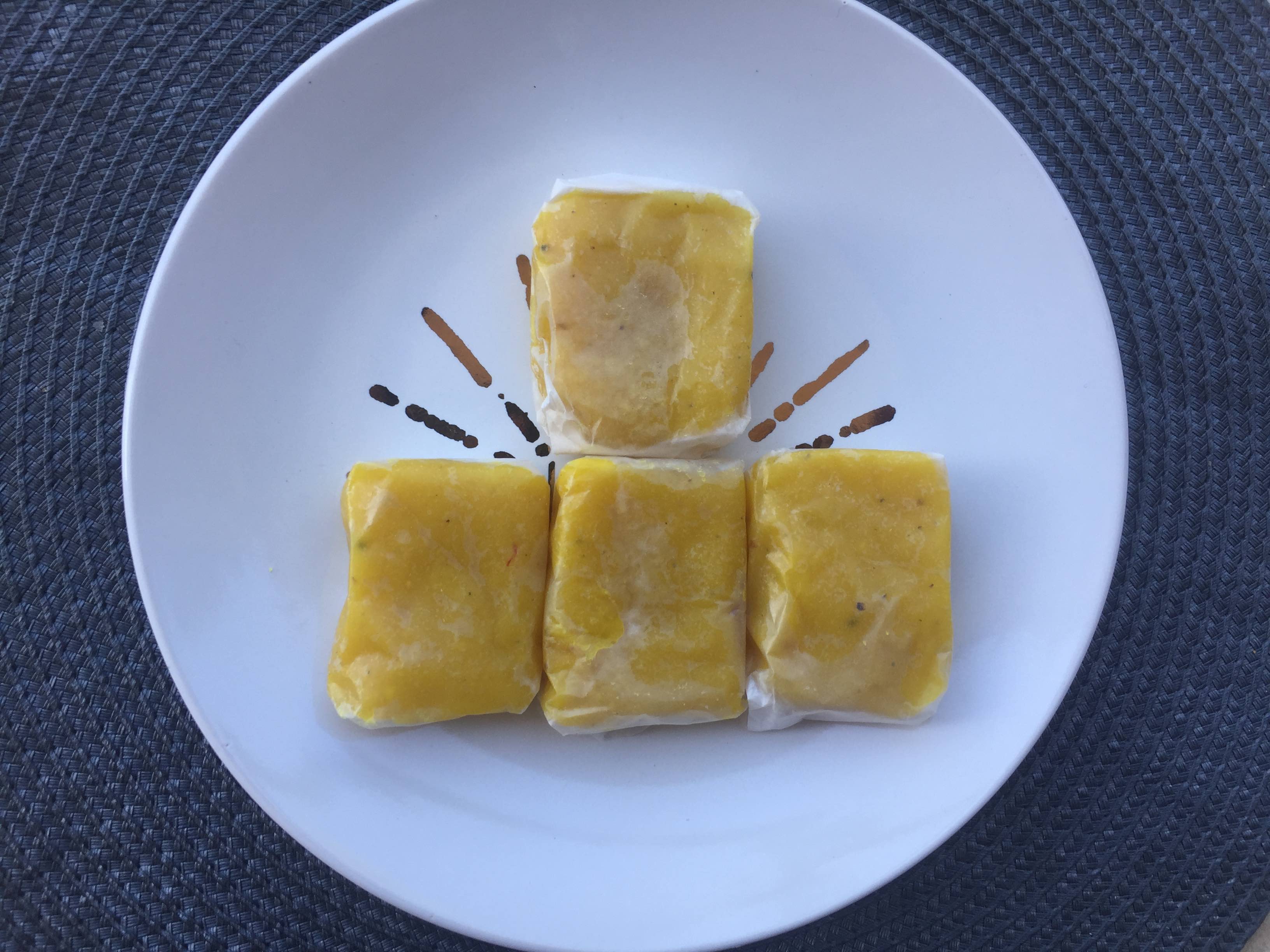 Ingredients
Badam or Almonds- ⅔ rd cup
Sugar- little less than ⅔ rd cup
Ghee- 4 to 5 tbsp
Milk- around ⅔ rd cup
Saffron- A pinch
Cardamom powder- A pinch
Water for soaking badam
Directions
First soak badam in hot water for 2 to 3 hours and peel their skin. Or you can soak them overnight in normal water.
Grind badam coarsely using milk. The level of milk while grinding should be the exact level of badam. In the ingredients list I have mentioned around ⅔ rd cup of milk, but you can require more or less so adjust the amount of milk to your requirement.
Now in a heavy bottom pan( I didn't have one so I have used a non stick pan here) add around 2 tbsp of ghee. When the ghee is semi hot add coarse ground badam paste, also add saffron now only as it leaves good flavour and colour.
Keep mixing till ghee and badam paste is completely mixed, then keep stirring for 5 to 6 mins.
Now add sugar and mix properly. Stir continuously, otherwise halwa may burn.
Add the leftover ghee in an interval of 5 mins.
Keep stirring till it completely leaves the bottom of the pan and also starts to release ghee .
At the end add cardamom powder and now hot badam halwa is ready to be served
Badam halwa has to be cooked properly otherwise you will feel it is sticky when you eat.
This Halwa tastes great when it is hot.
More delicious recipes
This one of the many fanastic recipes available on this blog